My name is Andrea and I was raised in the northwest of Spain, where life is constantly overshadowed by clouds, I learned to find the bright side of things quite early; flying back and forth between two continents, I became an expert in time management; and, with the influence of my French mother, who always said me "impossible n'est pas français", I've come up with creative solutions since I was two, when I stacked up boxes so I could reach the candy's shelf.
After spending months jumping from every table, I realized that maybe those blows caused by my failed "flying tests" were the reason I'm a little bit crazy. But, wouldn't you agree that to create something new, conventional boundaries must be broken?
I've been working as Art Director since 2016 for several clients such as Coca-Cola, Movistar Telecom, Microsoft, American Express, and Mercedes-Benz at different agencies around the globe like MRM Spain or Ogilvy New York.



Let's break some molds!


aserranovillaverde@gmail.com
Awards & Achievements

JURY
The Gail Awards 2023

GOLD
Graphis, New Talent Annual 2021: The Art We Waste

SILVER
Graphis, New Talent Annual 2021: Raise Your Bud

PROMISING ADVERTISER
Top Ten Promising Advertiser at AD Awards 2020

CENTAURI WINNER (GOLD)
Vega Digital Awards 2020 (IAA): The Art We Waste

GRAND JURY
We Bendita Festival Awards 2020

BEST CREATIVE AWARD
AD Awards 2019

SHORTLISTED
Creative Conscience Awards 2020: Raise Your Bud

JURY
Bendita Carpeta AD Awards 2019

BRONZE
Summit International Awards 2019: Raise Your Bud

SHORTLISTED
Creative Conscience Awards 2019: The Art We Waste

SHORTLISTED
Future Lions 2018: Blindless
Nice people that valued my work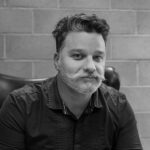 Andrea and I worked on some incredible projects where I was her CCO of Publicis Groupe Spain for brands as Mercedes-Benz, BMW or Audible. It quickly became clear that Andrea is one the most extraordinary talents. Not just in Spain, but in the world. She will be a tremendous contribution because of her great abilities, background, and character.
Eduardo Marques
- CCO Publicis Groupe Netherlands and Belgium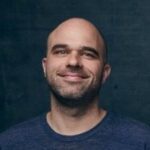 I have worked with Andrea as her Executive Creative Director at Ogilvy for brands as Coors Light or Nationwide where she used her excellent design and creative skills to deliver spectacular results in the role of Art Director.
Edu de la Herran
- Executive Creative Director at Ogilvy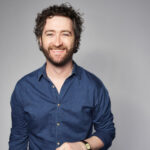 I had the absolute privilege of having Andrea in one of my classes at Miami Ad School. Her inquisitiveness to learn and understand is only matched by her raw talent as an Art Director. She can take direction and criticism well, and then use it to raise her work to the next level. I believe she is an artist first and an art director second – which is something this industry is in short supply of. She will be an asset wherever she lands and will always push the work and the people she works with to be better.
Chris Holzfeind
- Associate Creative Director at Saatchi & Saatchi Wellness New York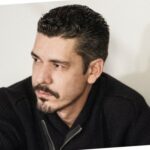 Andrea has shown great enthusiasm and passion for her work. She has a great sense of teamwork, she is very participative, hardworking and responsible with high qualities in design and creativity. Good attitude at all times. I'm sure she's going to do very well.
Alvaro Rodriguez-Solano
- Creative Director at Publicis Spain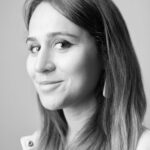 Working with Andrea is great, she is always looking to learn and do her best work. She is looking out for everyone in her team and her happiness and excitement contagious everyone around. I admire Andrea for her courage to come to New York to pursue the career she loves. She would bring a great contribution to any team she works with her worldwide repertory and skills.
Marina Beldi
- Associate Creative Director at BBH New York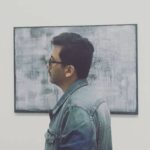 Passionate, hard working, and insightful, Andrea was pleasure to have in the classroom. I expect to see great things from her in the near future as she graduates very soon. (recruiters, keep an eye out.)
Gil Arevalo
- Creative Director at Dupla New York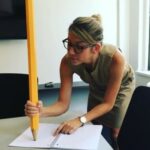 Having Andrea in class was an absolute pleasure. Her authentic desire to learn and constantly improve was refreshing and admirable. She's brave, smart and works incredibly hard. If you're lucky enough to have Andrea on your team, keep empowering her and she'll be unstoppable.
Jessica Lomason
- Senior Copywriter at VaynerMedia New York