It's Time for Light
Philips Hue
Philips needs the challenge to win consumer hearts over, regaining its role as "the leader" in a crowded and complex category. We live under the same spotlight every day and we want to turn and elevate the lighting experience, giving it meaning: It's time for light.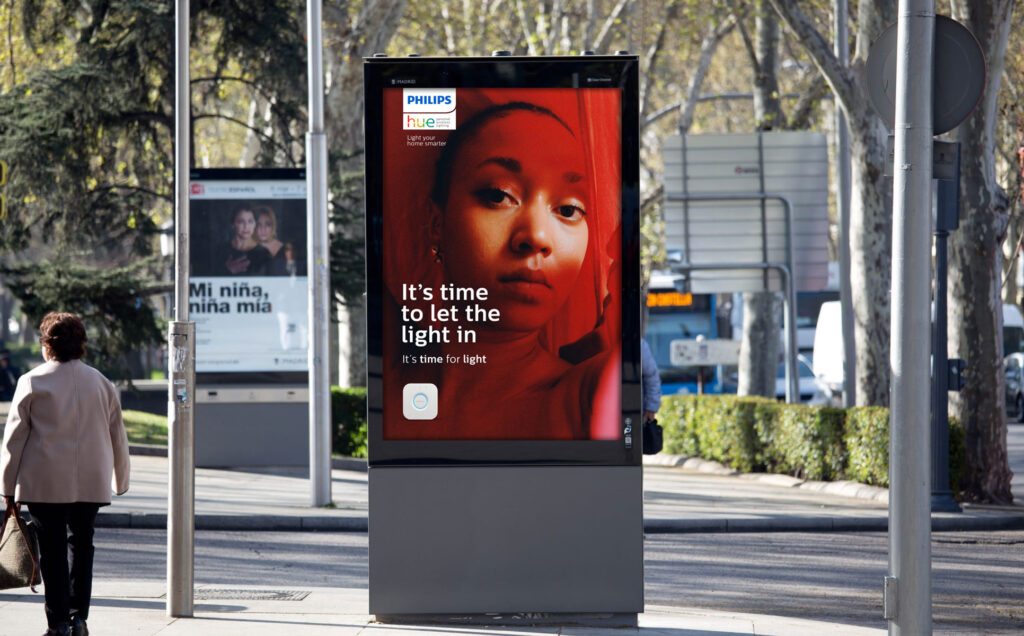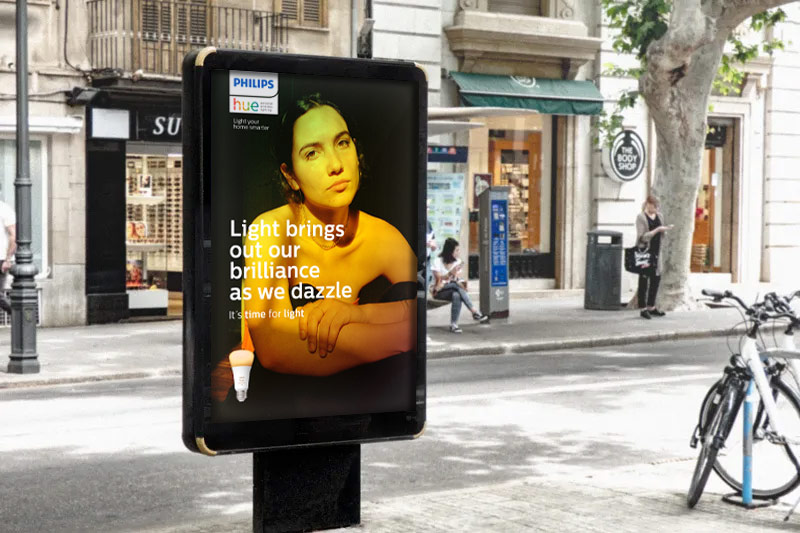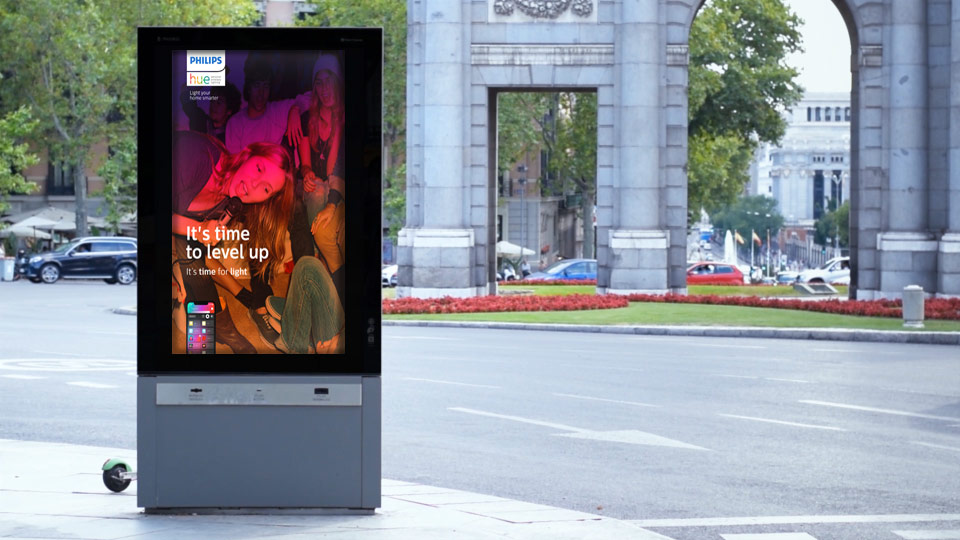 Philips Hue offers endless combinations to light up our homes and to prove it, we created a smart billboard that allows us to change the lighting.



A serie of social media assets showed the different colors and a variety of intensities of the product that adapts to each space and situation, elevating the experience of the things we do at home.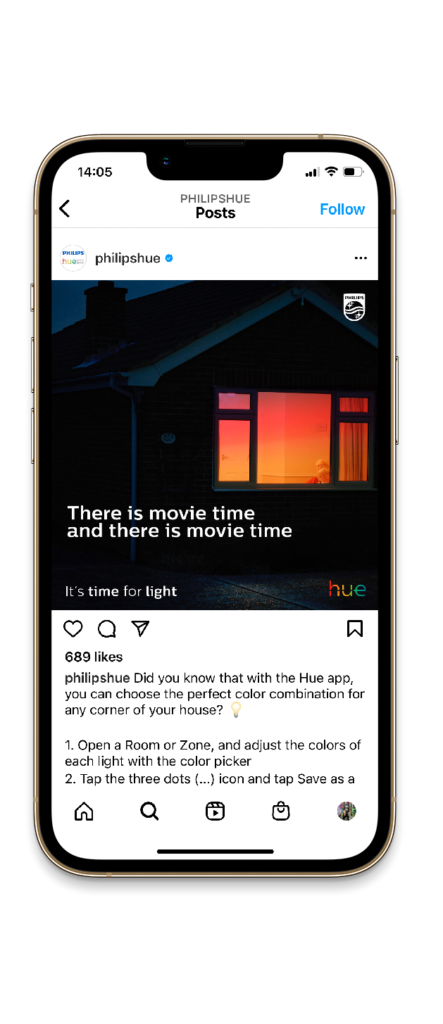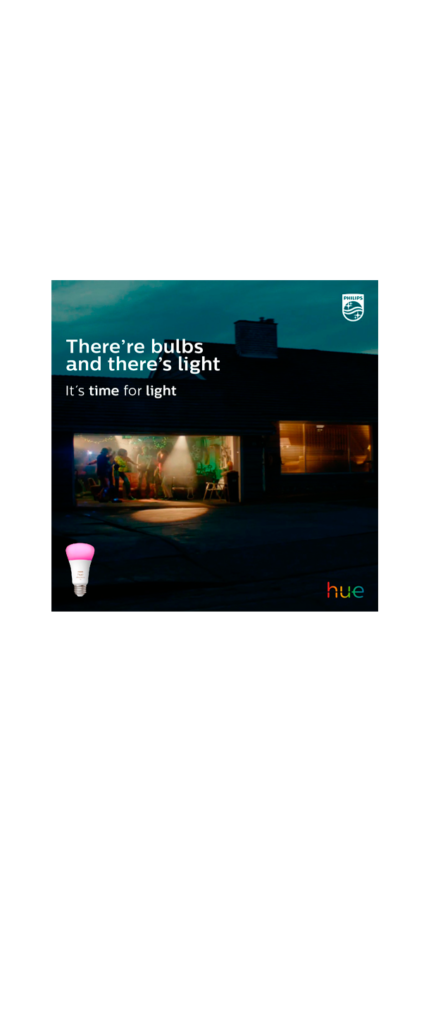 CCO: Félix del Valle
Account Supervisor: Javier Mirones
Bussines Director: Alvaro Cuneo
Sr. AD: Álvaro Junquera
Sr. AD: Andrea Serrano Villaverde
Sr. CW: Manuel Manceda
CW: Stefanie Salguero Say
Head of Design: Pablo Camarero
Motion Graphic: Claudia Jara